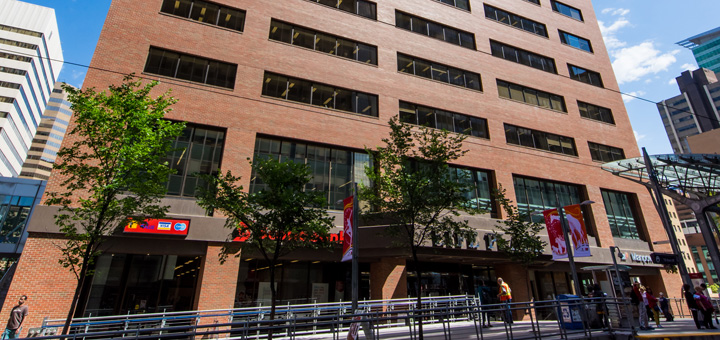 Family, Business
and
Estate Lawyers
SERVING & PROTECTING YOU IN THE LEGAL WORLD.
Campbell O'Hara is a well established firm of well trained and accomplished lawyers dedicated to serving and protecting you in the legal world.
Campbell O'Hara delivers personalized responsive legal service to the community at large.
Especially in the area of Family Law, we have lawyers of varying degrees of seniority who practice in all the areas of law.
We can direct you to the proper lawyer for your particular legal situation. We invite you to review this web site for the individual practices and qualifications of our lawyers to meet your specific needs. Remember that the more junior lawyers can provide you the full range of legal work in a more cost effective manner and have the full help, support and expertise of the senior staff to draw upon.
The best compliment we can receive is the referral of a trusted friend or family member. If you know someone in need of legal services, we would welcome the opportunity to assist them.
Firm Description
Campbell O'Hara is an Association of Barristers, Solicitors, Mediators, Arbitrators and Notaries Public located at 7th Avenue and 7th Street S.W. in the City of Calgary.
The firm offers legal services primarily in Family, Estate and Business law.
History
The firm has its roots in O'Hara Law Office which began in 1988 and operated until Louise Campbell joined in 2002 creating the present Campbell O'Hara.
In 2001, Tim took over the practice of Donald J. Prodanchuk when he retired. Don had begun his practice of law in 1970.
Jocelyn L. Hill became the Appeals Lawyer at Family Justice Services after 14 years in private practice.  When she left private practice Tim took over many of her files and Campbell O'Hara continues to represent her clients.
The firm celebrated the awarding of Queen's Counsel to Louise P. Campbell in 2008.
The firm has been recognized as the Legacy Sponsor of Children's Legal and Education Resource Centre.
Reported Legal Decisions by the Lawyers at Campbell O'Hara
R. v. Yes Holdings Ltd., 1987 ABCA 231 (CanLII)
H.J.L. v. L.A., 1986 ABCA 93 (CanLII)
Ukrainian (Calgary) Savings & Credit Union Ltd. v. Gacek, 1986 CanLII 1869 (AB QB)
McCurdy Ho MacNeil Barristers and Solicitors v. Circular Stairs Interiors Ltd., 1990 ABCA 239 (CanLII)
Wani v. Wani, 1994 CanLII 9221 (AB QB)
Kraft v. Kraft, 1998 ABQB 623 (CanLII)
312007 Alberta Ltd. v. Sorensen, 1989 CanLII 3452 (AB QB)
Budge v. Budge, 2010 ABQB 608 (CanLII)
Alberta (Director of Child Welfare) v. E.P., 1986 CanLII 1862 (AB QB)
Horn v. Horn, 1991 CanLII 6214 (AB QB)
Noseworthy v McDonald, 2017 ABQB 439 (CanLII)
B (DR) v B (TL), 2013 ABQB 430 (CanLII)
Noseworthy v McDonald, 2014 ABCA 23 (CanLII)
Donselaar v Donselaar, 2014 ABCA 150 (CanLII)
Hurst v. Hurst, 1998 ABCA 251 (CanLII)
Shukalkin v Shukalkina, 2012 ABCA 274 (CanLII)
Murray v. Murray, 2007 ABCA 113 (CanLII)
Hammoud v. Hammoud, 2008 ABCA 86 (CanLII)
Meilleur v. Meilleur, 2006 ABCA 38 (CanLII)
D.E.L. v. T.C., 2010 ABPC 410 (CanLII)
Den Ouden v. Laframboise, 2006 ABCA 403 (CanLII)
C.L. v. Alberta (a director under the Child, Youth and Family Enhancement Act), 2006 ABQB 789 (CanLII)
C.L.D. v. S.C.D., 2006 ABQB 692 (CanLII)
J. B. v. Alberta (Director of Child Welfare), 2007 ABQB 559 (CanLII)
R.M. v. J.S., 2012 ABQB 669 (CanLII)
Clay v. Board of Reference and Board of Education of Calgary (No. 2), 1986 CanLII 1963 (AB QB)
L.J.M. v. L.E.E., 1998 ABPC 108 (CanLII)
S.L.L. v. L.C., 2010 ABQB 92 (CanLII)
RS v Alberta (Child, Youth and Family Enhancement Act, Director), 2012 ABQB 715 (CanLII)
DB v Alberta (Child, Youth and Family Enhancement Act, Director), 2013 ABQB 286 (CanLII)
Contact
Each lawyer has direct telephone lines and email addresses provided on their individual webpage.
General inquiries may be made to:


Barristers Solicitors Mediators
920, 734 – 7th Ave. S.W.
Calgary Alberta T2P 3P8
Directory: (403) 294-0030
Fax Line: (403) 229-2977
Assistant@CampbellOHara.com
*Please note that David C. Westland in on leave. Jocelyn L. Hill is non-practicing – retired.  Julia L. McGraw, Irene Inhae Oh, Louise P. Campbell Q.C. and Timothy J. O'Hara practice under: Louise P. Campbell Q.C. Professional Corporation.