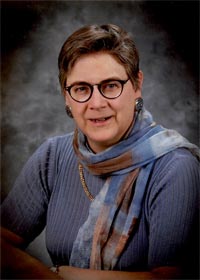 Louise P. Campbell Q.C., B.Sc. (Agr.), LL.B., Registered Collaborative Family Lawyer, Registered Family Mediator.
Highlights:

Representative Lawyer in 15 reported Family Law decisions which have been cited or quoted in other cases and materials 19 times.
Editor of the Alberta Divorce Guide
Arbitrator and Registered Mediator
Bar Admission Adjudicator
Chinook Learning Services Instructor
Registered Collaborative Family Lawyer
Registered Family Mediator, and Arbitrator
Court of Queen's Bench Dispute Resolution Officer
Background: Curriculum Vitae includes reported decisions.
Louise Campbell has been a lawyer since 1983. Her practice consists of family and related areas of law. Her approach is to find a resolution which is within the law that represents the concern of all parties, including economic, cultural, religious and health issues. She has been mediating since 1995 and has been Collaborative Family Lawyer since 2000. Because they are required in the resolution of family matters, she is also an excellent legal source for real estate, wills and estates.
Areas:
Family Law, Real Estate, and Wills & Estates.
Louise is available to represent your interests in family, divorce, separation, property, custody and estate matters.  She is also available for mediation, arbitration or parent co-ordination.
Mediation is the process where, after a full discussion of the facts, circumstances and the likely judicial outcomes, the parties come to a negotiated settlement of the property or family issues without the necessity of a court process. You would still get the opportunity to speak to a lawyer who is independent and would represent your interests before committing to the settlement.
Arbitration is for those circumstances where the parties seek a determination of the issues. Parent co-ordination is a form of mediation and arbitration used just for ongoing parenting issues. Louise can be contracted to mediate or arbitrate your dispute directly either before or after you have retained counsel.
Contact:
Direct Line: (403) 245-4617
Email: Campbell@CampbellOHara.com
Assistant: Joni
Direct Line: (403) 245-4616
Email: Joni@CampbellOHara.com