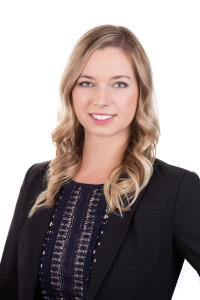 Julia attended Queen's University and the University of Calgary, where she obtained an economics degree and law degree. While attending law school Julia worked for the Faculty of Law's tax professor as a research assistant, and in the legal department of an international energy company.
Prior to joining Campbell O'Hara, Julia articled at a boutique law firm, focusing on family law.
Julia continues to focus on family law, and enjoys assisting clients in a variety of dispute resolution processes.
Julia frequently appears before the Court of Queen's Bench and the Provincial Court of Alberta in family law matters, including acting as duty counsel for self-represented litigants.
Practice Areas:
Family Law:

Divorce
Custody and Access
Child Support
Spousal Support
Matrimonial and Common Law Property Division
Separation Agreements
Emergency Protection Orders and Restraining Orders

Residential Real Estate

Purchase and Sale Transactions
Mortgages and Refinancing

Wills and Estates Law

Drafting Wills, Personal Directives, and Powers of Attorney

Memberships and Affiliations:

Law Society of Alberta (Active Member)
Canadian Bar Association
Calgary Bar Association
Association of Women Lawyers